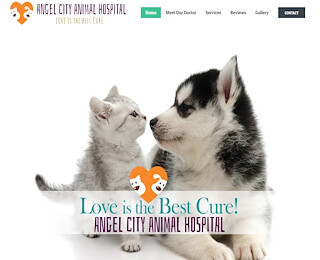 5 Crucial Questions To Ask Your Silverlake Animal Hospital
Responsible pet owners know just how important it is to take their four legged friends to the right Silverlake animal hospital and while there are more than a few concerns to be addressed along the way, it all starts by asking the proper questions about what to expect out of your vets.
A Silverlake animal hospital needs to be able to assist you in a number of different ways and by asking the right questions, you are able to avoid any number of pitfalls. After all, don't you want the absolute best for your pet? Without further ado, here are the five questions to ask any Silverlake animal hospital before entrusting them with your pet's care.
1. Can We Do a Meet and Greet?
It is not enough for you to like the facility and the veterinarians that are on staff. Your pet needs to be feel comfortable and safe as well. The best way to make this a smooth process for your furry friend is by bringing them in for a meet and greet. Trusting your pet's care to an animal hospital sight unseen is never in your best interests and any reputable care provider will have no problem conducting a free meeting before being entrusted with their medical needs.
2. Are You On The Cutting Edge?
When it comes to medical technologies, there is a certain misconception that only humans are able to receive access to cutting edge care. In reality, these same technological advances can be used to assist your animals too and you will want to entrust their care to a Silverlake animal hospital that remains on the cutting edge at all times. Don't ever select a facility with outdated equipment.
3. Is Your Care Customized?
No pet deserves to receive care that is not truly customized to their needs and when you are in the process of selecting the right animal hospital to assist them, this needs to be one of your primary concerns. The care that your animal receives needs to be designed to meet their specific needs and when you do not take the time to select an animal hospital that prides itself on offering complete and total customization, this is a mistake that could affect your pet's long term health.
4. Will You Offer Written Summaries of Each Visit?
It can be difficult for a pet owner to remember everything that they have been told regarding the animal's care and the results of their visit. That's why you need a Silverlake animal hospital that is ready and able to provide you with a written summary for each of your visits. Having access to a permanent medical record for your pet could mean the difference between life and death.
5. Are Your Fees Clearly Explained?
A lesser animal hospital may try to present their fees in a manner that is less than forthright. However, a quality animal hospital knows that it is important for you to receive a clear and concise explanation regarding your fees. Before you allow an animal hospital to care for your pet, be sure to find out more about their rate structure, so that you can avoid unwanted hidden fees.